Yesterday I held the third Ionic framework meetup in Čakovec titled Getting started with Angular 2.
I showed how to get started with Angular 2 by using the angular-cli project to start, scaffold and test Angular 2 applications. You can read the tutorial that this talk was based on here: Getting started with Angular 2 by building a Giphy search application.
Two pics from the meetup: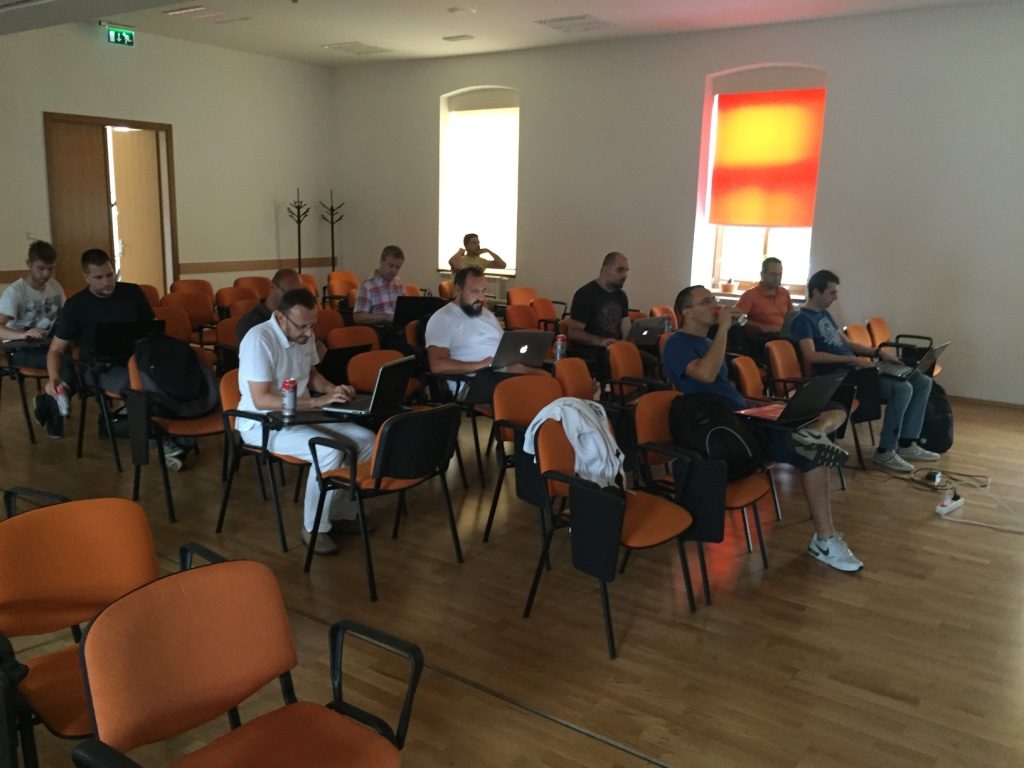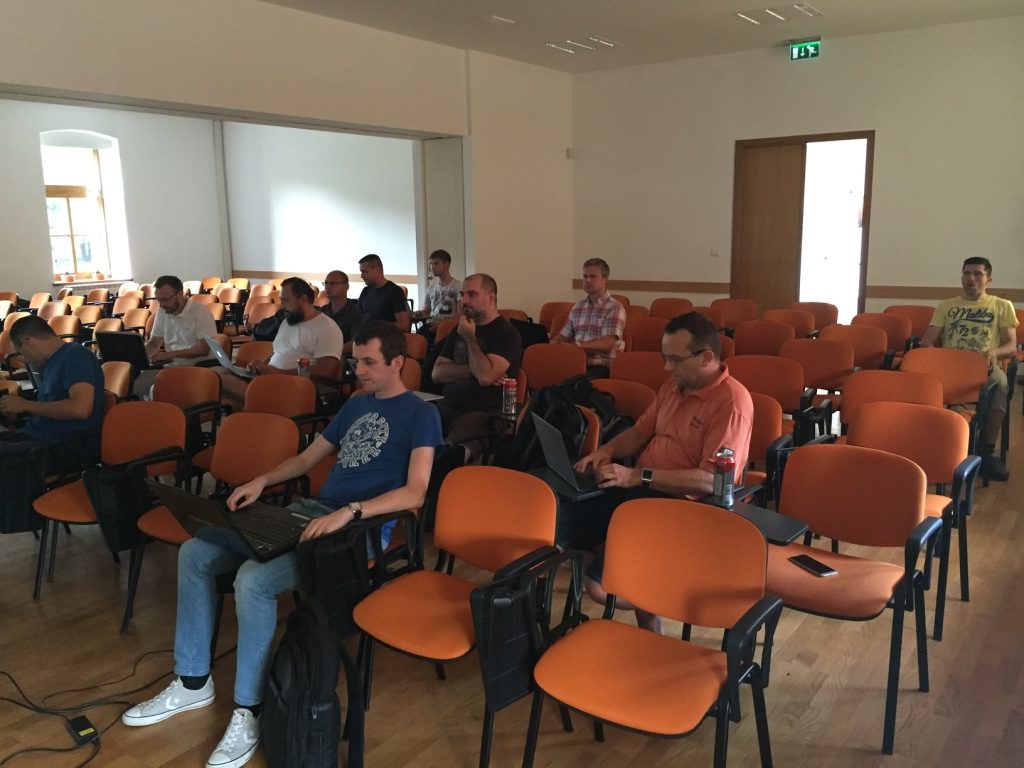 I would like to thank Goran Levačić, the leader of incubation and education in TICM, for securing us the place for this meetup and company Axiom for the provided drinks.
In case you're interested in next events, be sure to check out the meetup page and join the discussion there.