[18.09.2015] edit: I honestly can't believe it! This awesome book is now also available as an audiobook! Now I'll be able to listen to this ever so slightly awesome content even in my car! John Sonmez, congratulations!, this is probably the first ever programming related book to be published as an audiobook!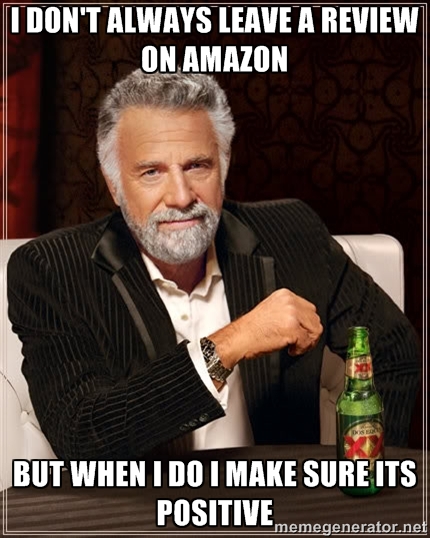 I reviewed the book Soft Skills: The Software Developer's Life Manual by John Sonmez with 5 stars on Amazon with the following comment:
I believe Soft Skills will indeed become every software developers' life manual, in a similar way as Code Complete 2 is.
I really enjoyed the book, and am recommending it to all my "IT" friends (just lent it today to a co-worker :)) - John Sonmez really poured his whole life experience into this, and for this I thank him since I think we all have something to learn from a man who made almost 50 courses for Pluralsight, wrote a bestseller, retired at 33, was a fitness model, bodybuilding contestant, and who is, well, just pure awesome. Btw, I also found that he's damn speedy in answering any emails, so kudos for not being a hot headed superstar author as some these days play out to be.
The book is divided in 7 chapters, and it's packed with awesome content. Those of you who have been following my Books category know that I like to mark the passages that I find valuable from books that I read, like for example: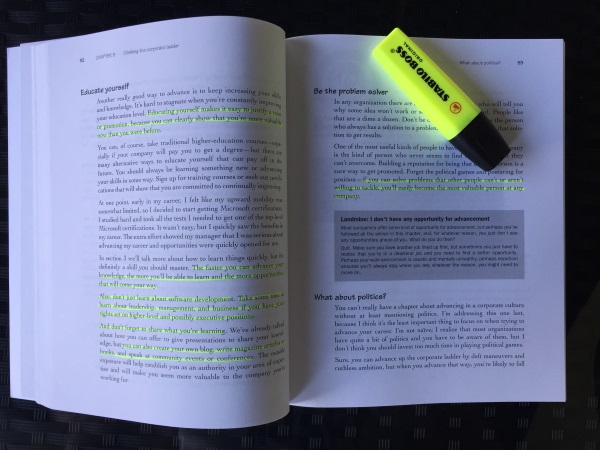 but here I won't be putting them online since that would be a whole lot portion of the book, and I don't want to be chased for some copyright issues

. Instead I'll just show you the images of the chapters and comment a bit about them.
In the first section John talks about topics concerning ones career and steps to take in order to make the most out of it. Topics ranging from how to hack the interview, how to actually set goals, work as a freelancer, and even how to quit your job.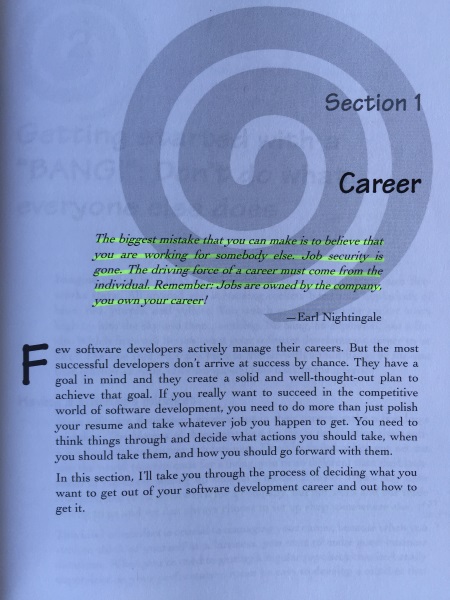 In the second section John talks about how to create your blog as a first thing you should do to start marketing yourself. John also has a free email course on how to build a successful blog, so make sure to get that free resource if you're into starting your own blog, or increasing the views of your existing one.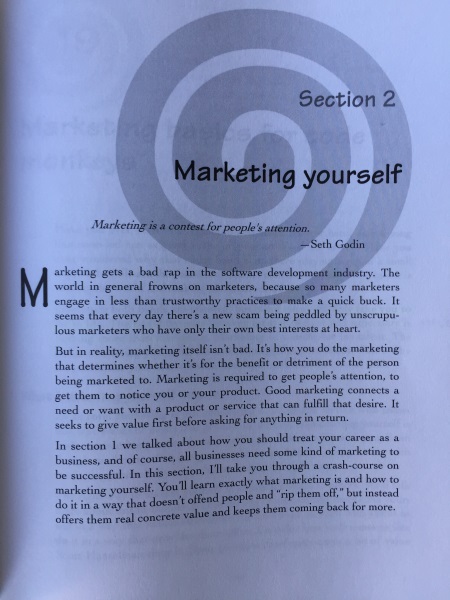 In the third section John talks about why is continuous learning something you signed up for the minute you decided to make programming your calling. Also, he explains his own 10-step process for learning, which he used to learn and produce almost 50 courses on Pluralsight.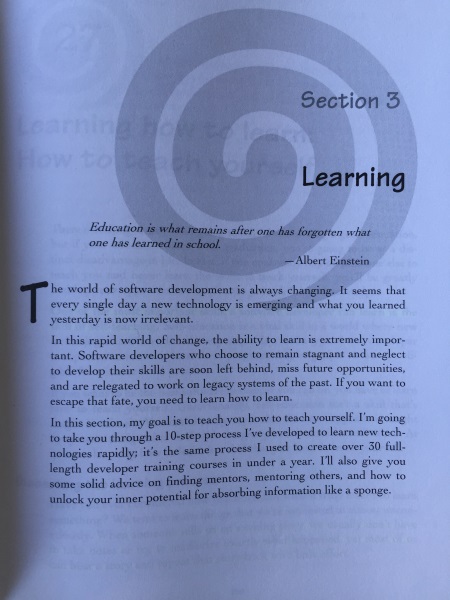 In fourth section John talks about methods and techniques he uses in order to stay crazily productive as he is. Few of them are KanbanFlow and Pomodoro technique.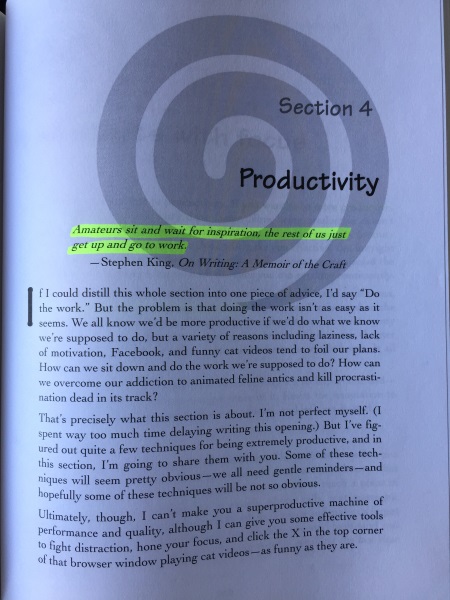 In the fifth section John shares his own method of how he retired at the age of 33. He seems to be highly influenced by authors such as Robert Kiyosaki, and you can see my notes from his book Rich Dad Poor Dad.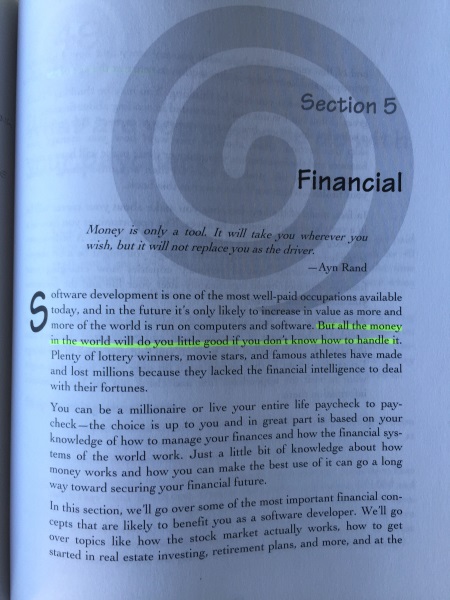 In sixth section John talks about the importance of fitness in developers life as a tool for increased productivity and better well-being. Also, he covers few of the tech gear for geeks like me (I love my FitBit).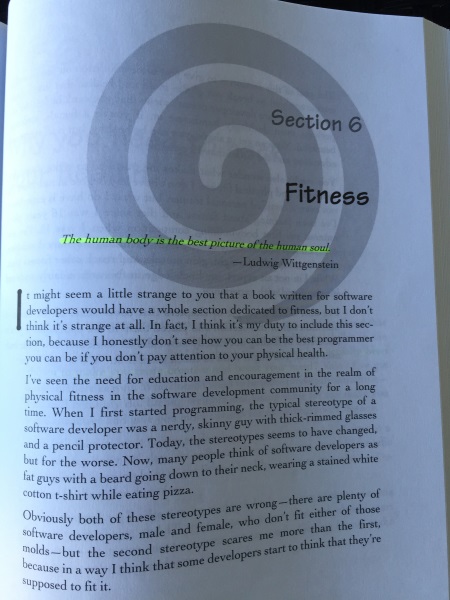 Section seven is all about having the right mental attitude, and I'll quote one of my favorite authors, Napoleon Hill: "You can do it if you believe you can". If you're interested, you can read more Napoleon Hill quotes from my notes from his book Think and Grow Rich.
After the book I went on to check out his http://simpleprogrammer.com blog, and what's awesome is that he gives a free email course on how to build a successful blog. Am currently on week 5, and am really learning some key things on what one should do in order to increase his blog credibility and, well, views. So, hope to see those 100k+ users monthly soon 😉