Weblica 2015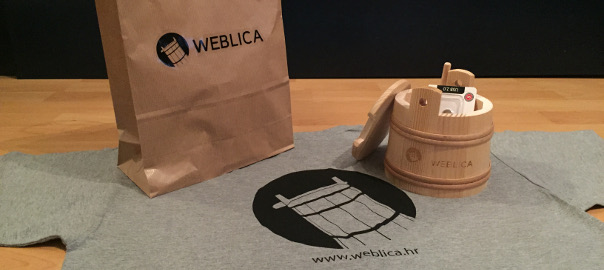 I just came home from Weblica, the very first ever developers conference in my Međimurje county. All in all, a very good conference and I hope this is just the first one in the years to come! The entrance was free and every attendee got a T-Shirt. Since I was active with questions I got a nice tiblica with an USB instead of meat inside 🙂 as you can see on the featured image above. Below are my notes and some pictures, and a friend of mine uploaded few videos (including me using Oculus Rift) on youtube playlist.
ECMA Script 6 - the future is JavaScript
node.js (sa sirom i vrhnjem)
Ember.js in practice
Modern web using Microsoft tools
Effective software team collaboration
Oculus Rift – virtual reality for everyone
Hope to see you next year!
edit: A cool video made by the organisers after the conference:
Weblica 2015 from TICM on Vimeo.