The Rosie Project – Graeme Simsion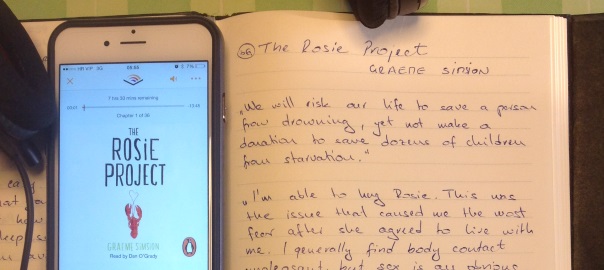 The quotes I noted from the book The Rosie Project by Graeme Simsion. This book was actually recommended  by Bill Gates, and here's what he said about it:
This is one of the most profound novels I've read in a long time.
I also liked this book very much and marked it as a favorite on my Shelfari account and have commented it as
Try to imagine Sheldon Cooper (TBBT OFC) on a mission to find a wife. Well, you don't have to - you can simply read this book :).Though am not a fan of romances, this one is excellent.
Anyways, the quotes:
We will risk our life to save a person from drowning, yet not make a donation to save dozens of children from starvation.

I am able to hug Rosie. This was the issue that caused me the most fear after she agreed to live with me. I generally find body contact unpleasant, but sex is an obvious exception. Sex solved the body contact problem. We're now also able to hug without having sex, which is also convenient at times.