My new Lenovo Apple laptop with a custom hood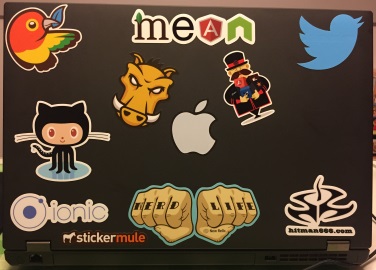 Update: Before I got rid of the Lenovo laptop, it looked like this: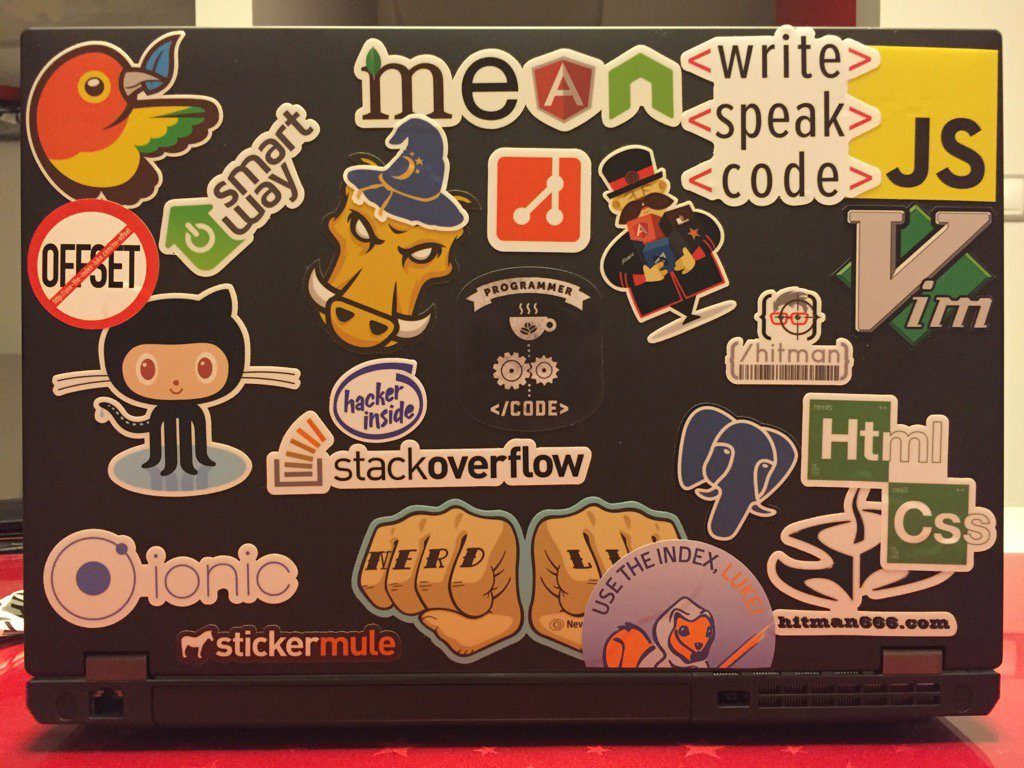 TL;DR: Stickers can be seen here on StickerMule. If you happen to signup up via this link, you'll get 10$ off of your next purchase. Thank me later...

Ok, ok, so before you start jumping about the title for thinking how did I not know about Apple buying Lenovo, and start calling your wallstreet woolf to get you a deal on some Apple stocks before they skyrocket again, let me calm you down by saying it's just the stickers, it's just the stickers 😉
So, as you may know I'm pretty much into Ionic framework lately and I stumbled upon some Ionic stickers on StickerMule and added them to cart immediately.
Then, I browsed through the site and as it seemed they offer you to upload your own stickers. So, I contacted their support team, and boy can I tell you their response time was fast. Like, super fast. They told me the details about the sizes and image quality in order for it to look good when printed.
Since I very much like MEAN stack and there were no stickers for it available yet, I made my own and you can take a look at them here on StickerMule.
I also ordered the sample pack for just 1$. The shipping price via air mail to Croatia was about 6$, but I have to say the shipping was indeed fast (less than a week, which to our country is, trust me I'm lying, fast).
The quality of the stickers is very good, and I like the personal touch where the person who packaged the stickers signed it by hand (see the image below).
Here are some pictures of the arrived lot:
Here's the signature of the person who packaged it - thanks Wendy!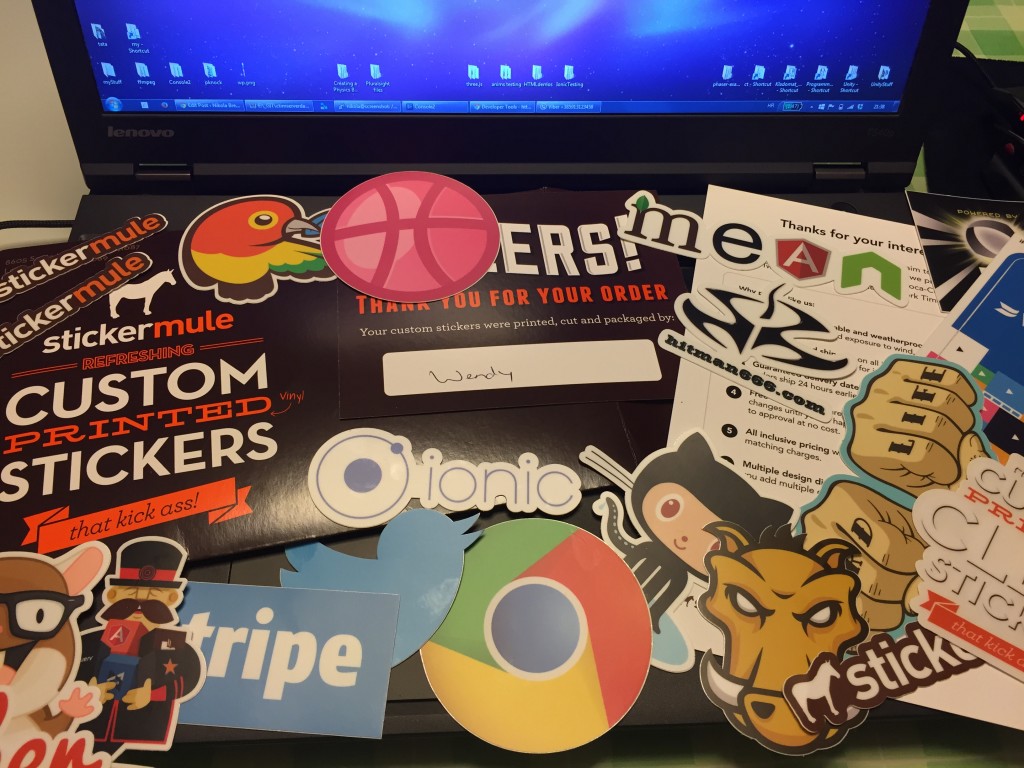 Here's how my laptop now looks from the inside :). Yes, keep calm folks, I use R.A.T 7 and drink too much coffee too.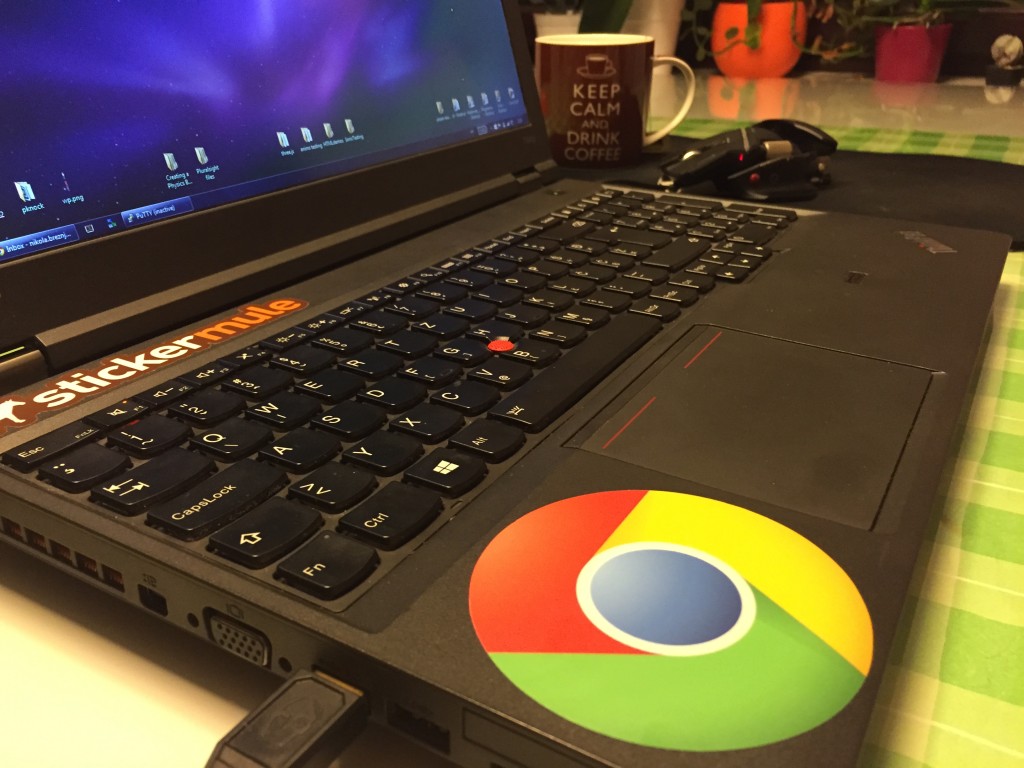 And here's how it looks from the outside. Before I only had the Apple logo in the middle (yeah, I happen to like Apple products, sue me

- erm, so why Lenovo then? Ah, that's another story, ping me on mail or comments if you're really intrigued). The blank space on the right hand side is left for a new sticker that's coming soon 🙂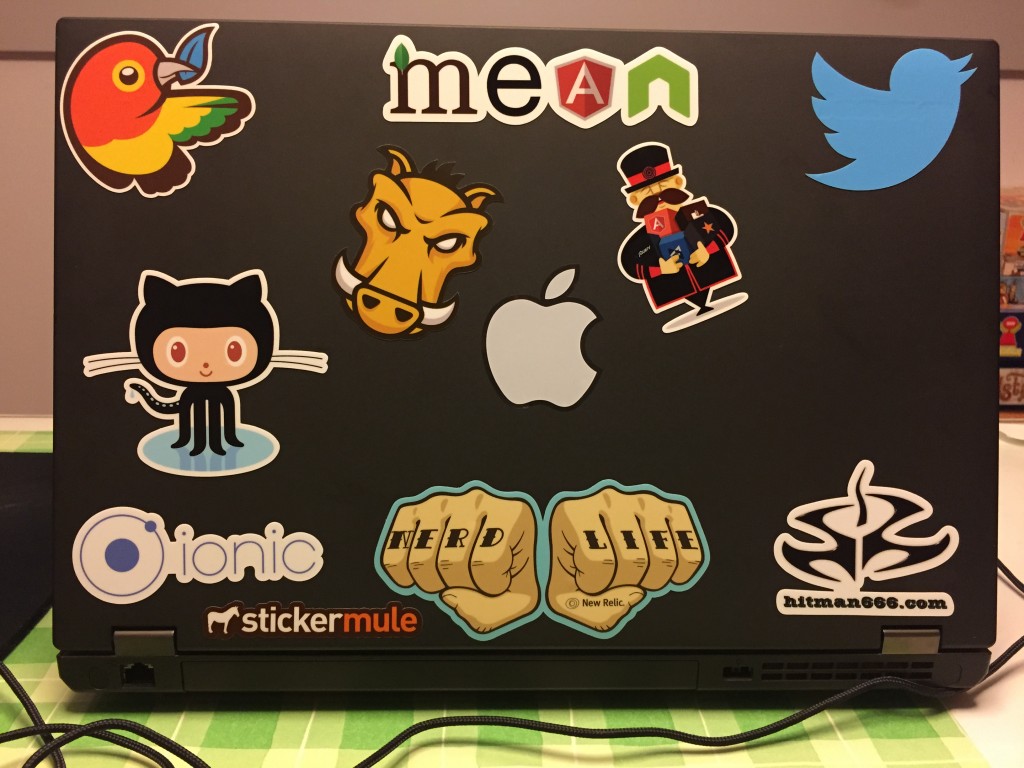 Anyways, StickerMule has my recommendation for being awesome when it comes to stickers!